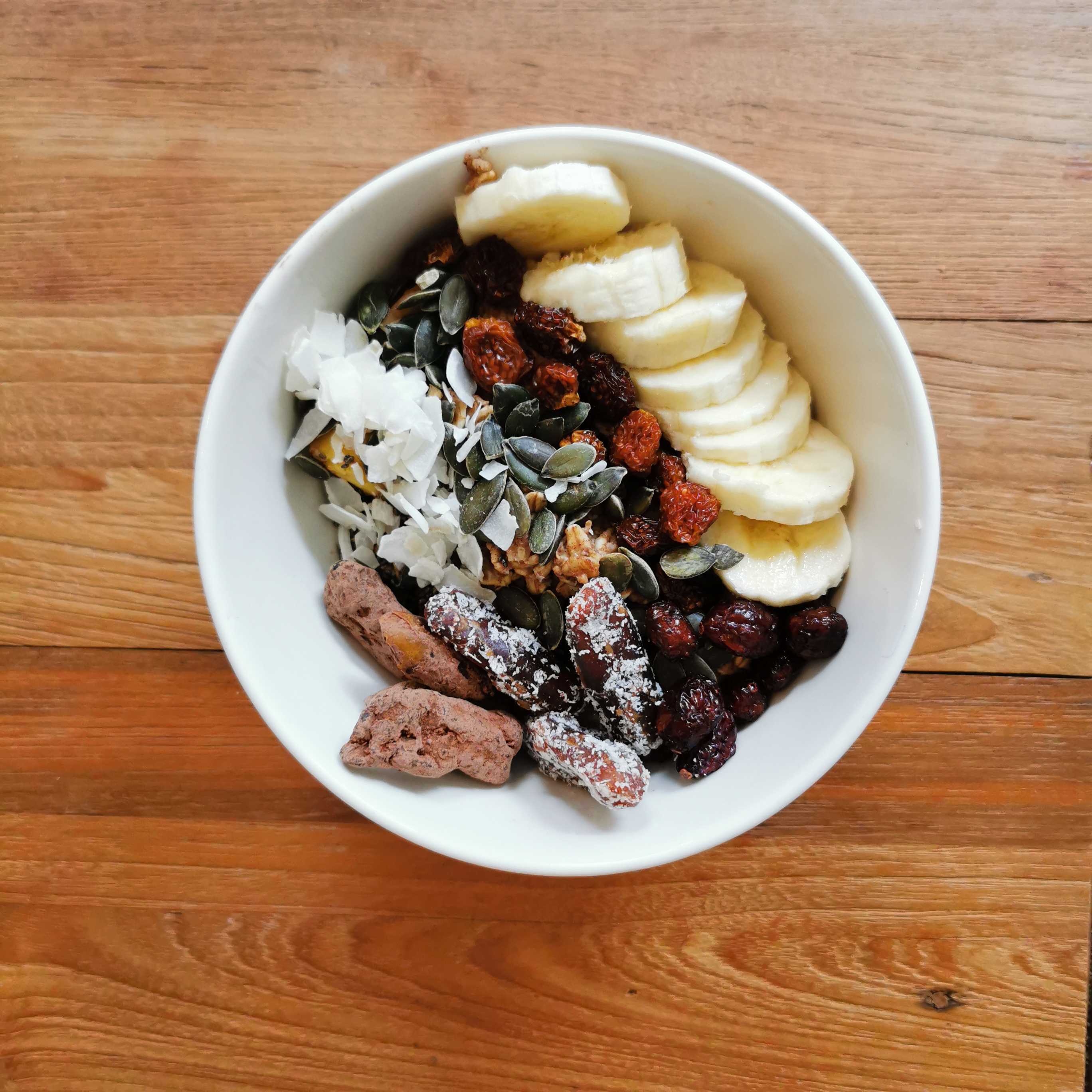 Aline's Healthy Oatmeal Recipe
Aline's favorite Sunday morning breakfast
We all know the classic oatmeal recipes with apple and cinnamon, right? Oatmeal makes a perfect breakfast because it is super quick, it gives you a longer feeling of satiety and contributes to healthy bacterium in the gut. For someone that doesn`t necessarily likes oatmeal, I do eat a lot of this healthy good for Sundays' breakfast or when I have time to sleep in. 💛
I made this one a bit tropical and it`s all about the toppings of course:
THE INGREDIENTS (for 2 portions):
+- 150 gr Oatmeal
+- 100ml Almond milk
A lot of cinnamon Ceylon
1 cup of frozen mango
TOPPINGS:
2 tbs chia seeds
3 tbs of pumpkin seeds
Dried Inca berries
Dried cranberries
Coconut flakes/grated
Cacao covered dates
Coconut covered dates
Half sliced banana
HOW TO MAKE? 
Heat up the oatmeal with not too much almond milk so it doesn`t get soggy in a pan and add a lot of cinnamon. Make sure it`s Ceylon, because the usual supermarket cinnamon can be toxic in high concentrations
When the fluid is almost absorbed, I right away add the frozen mango and let it sit and stir on lowest fire for a couple of minutes. You can also put a lid on it and turn the heating of completely. Then put it in a bowl and the only thing left is decoration aka toppings to however you desire!