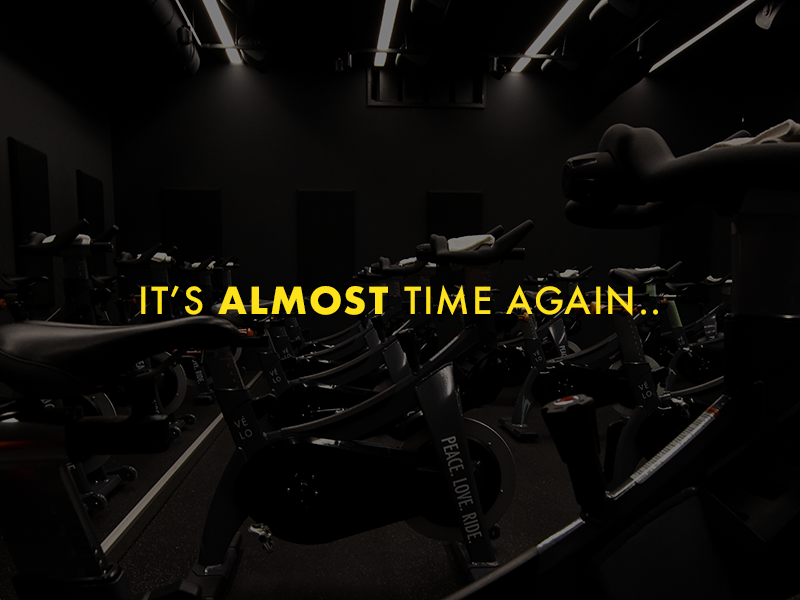 Booking NOW open!
15% OFF 5 & 10 PACKS
Dear Vélofam, assuming Mark gives us the thumbs up, our Vélo Studios will re-open on May 19th. You get to go back on that bike, pushing the pedals, and going to the absolute max in our individual Guided Audio Rides curated by your favourite instructors 💛🙏🏻 
But we can't wait ANY longer! Starting NOW you can claim your spot for one of our many Guided Audio Rides at studio de Pijp & Lovelee. 
Because we missed you so much we're giving 15% off on our 5 & 10 pack by using this promo code: ALMOSTTHERE Keep in mind that it's only active for the coming 24 hours!
WHAT TO DO?
1. Visit our website & stock up your rides
2. Use promo code: ALMOSTTHERE for 15% off on 5 & 10 rides
3. Claim your spot for our Guided Audio Ride classes!
Use promo code in checkout. Promo code is valid on 5 or 10 rides until Thursday, May 13th, 10.00AM. The promo code can only be used twice per customer.
Please notice: all Vélo credits on your account will be unfrozen from today on. These credits can be used to book your spot for our Guided Audio Rides. 
WE HEAR YOU:
1. I recently purchased outdoor credits, can I use these for Guided Audio Rides?
Yes, you sure can!  
2. My credits are expiring really soon, can I extend my credits? 
If you would like to extend your series, please contact us at info@wearevelo.com
3. What if the government decides to extend current regulations?
If our studio is not allowed to open next week, we will transfer all credits back to your account