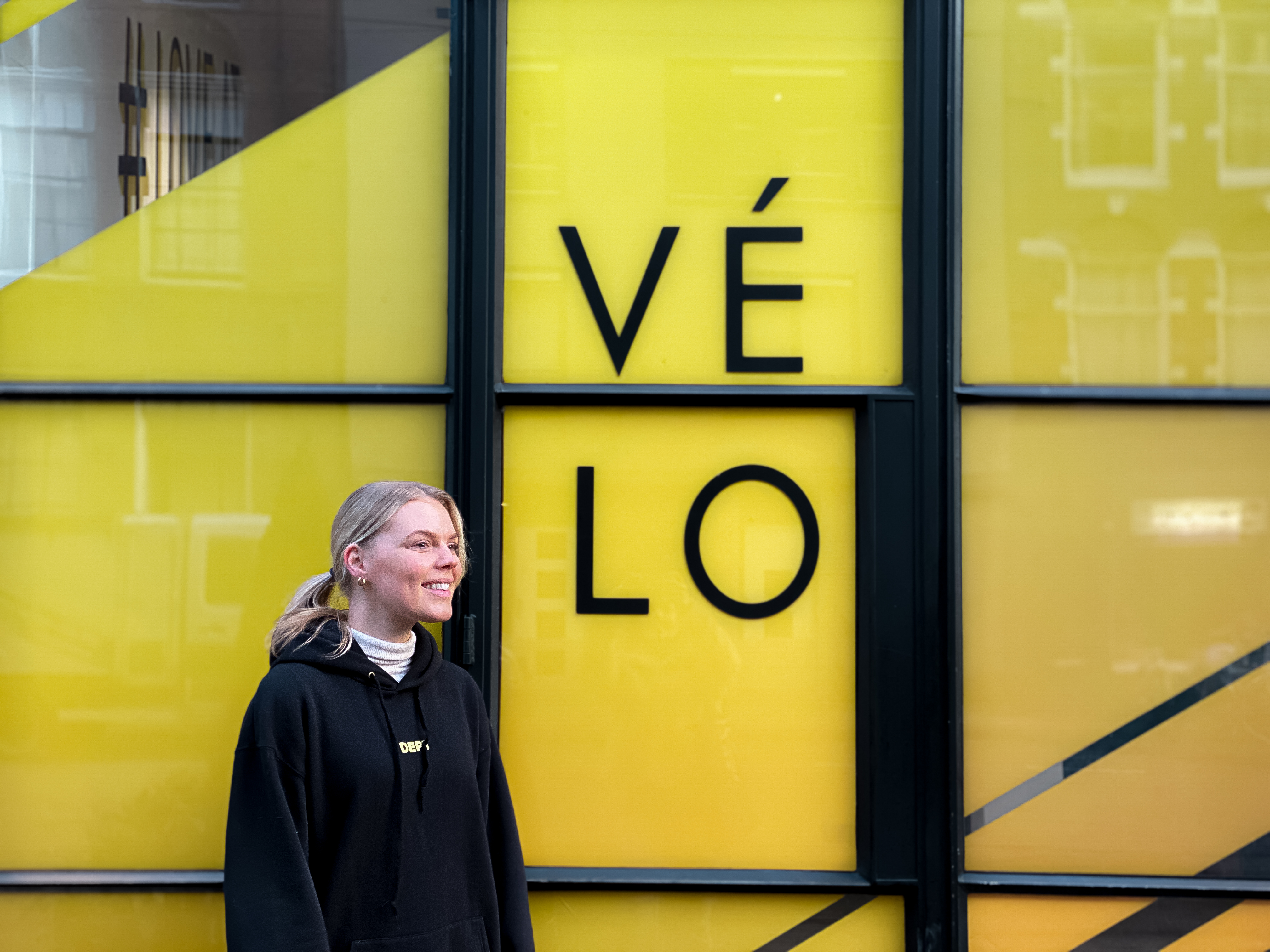 Reasons to Ride: Anke
Anke's love for Vélo
Can you tell us a bit more about yourself?
My name is Anke and I'm 26 years old. I live in Amsterdam and I work at DEPT Creative Agency as a Strategist. I started taking classes at Vélo since the very beginning! I love to workout, so I can eat out and drink wine a lot without feeling guilty 😉
What is it you love about Vélo?
I love high-energy workouts and Vélo as a studio is definitely on the top of that list. I also love bringing my best friends to a Vélo class and see the look on their face during the first ride which transforms from "I will kill you" to "OMG this is amazing". 😜
What is your ideal Vélo class and why?
Without any doubt, the V45 class with instructor Sophie. She combines the best disco tunes with some spiritual motivation during the heavy climbs. 
What is your perfect time to go to class (morning or evening) and why?
7AM for sure, as I am a morning person and I love how the early class has a positive impact on me throughout the entire day. 
What is Vélo to you?
A place where I can leave all my worries behind and be fully present in the here and now. 💛