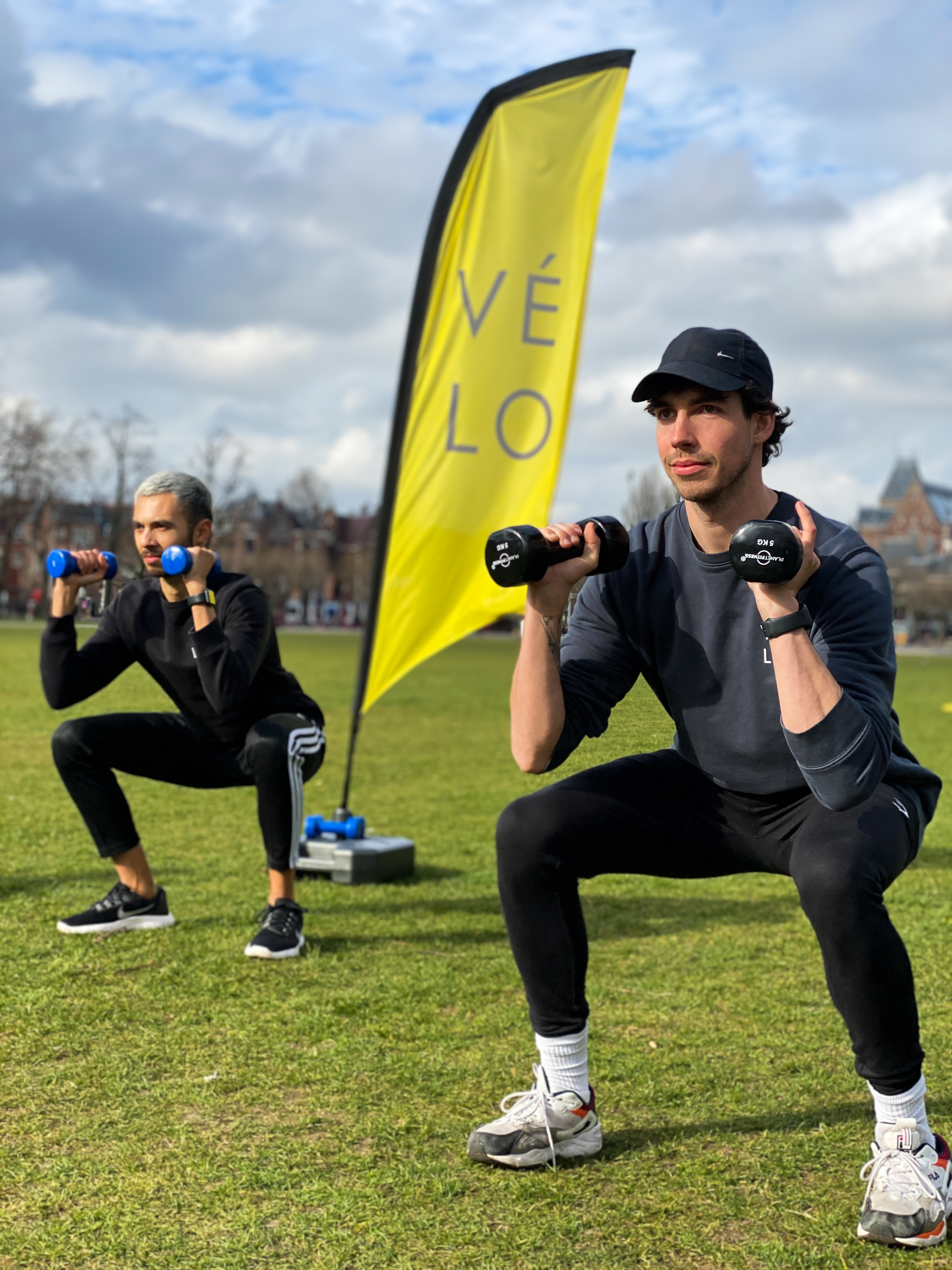 Benefits of an Outdoor Workout
A workout in fresh air has many benefits. Since the weather is getting better, there's nothing stopping you from going outside and sign up for our Outdoor Spring Circuit. Curious about the benefits? Find them below!
1. SOAK IN THOSE SEROTONINS & ENDORPHINS
Sunshine naturally increases serotonin, a hormone that affects your mood. And a workout itself produces endorphins, another feel-good hormone that boosts your mood and reduces pain.
2. SLEEP BETTER
When you exercise outdoors, you get fresh air which helps to alleviate insomnia. Regular exercise and fresh air will help you to fall asleep and improve the quality of your sleep!
3. BOOST YOUR IMMUNE SYSTEM
Being in nature is a great way to give your immune system a boost. Your body behaves differently when you're in nature, and acts as a natural stimulus for your body to protect itself from disease. Research tells us the impact that fresh air, grass, trees and the colours of the natural environment have on mental health and physical well-being.
4. VITAMIN-D
When training outdoors, you enjoy all the benefits of sunshine. Fresh outdoor air and natural light increases energy for mind and body. Sunshine provides the vitamin D that we need, you will get a suntan while training and the sun will lift your spirits! Sunlight also enhances energy generation in the muscles and oxidation of the tissues. But don't forget to wear your protective sunscreen and stay hydrated while training outdoors!
5. IT CHALLENGES YOURSELF
Take your workout to a new level, try something new! Take advantage of new training opportunities to add content to your standard at-home workout. It challenges your body. When exercising on a outdoor terrain, your body is more challenged than when it is working out on a flat indoor surface.
6. IMPROVED MOOD
All in all, outdoor exercise benefits the whole body by bringing joy, well-being and a better mood!