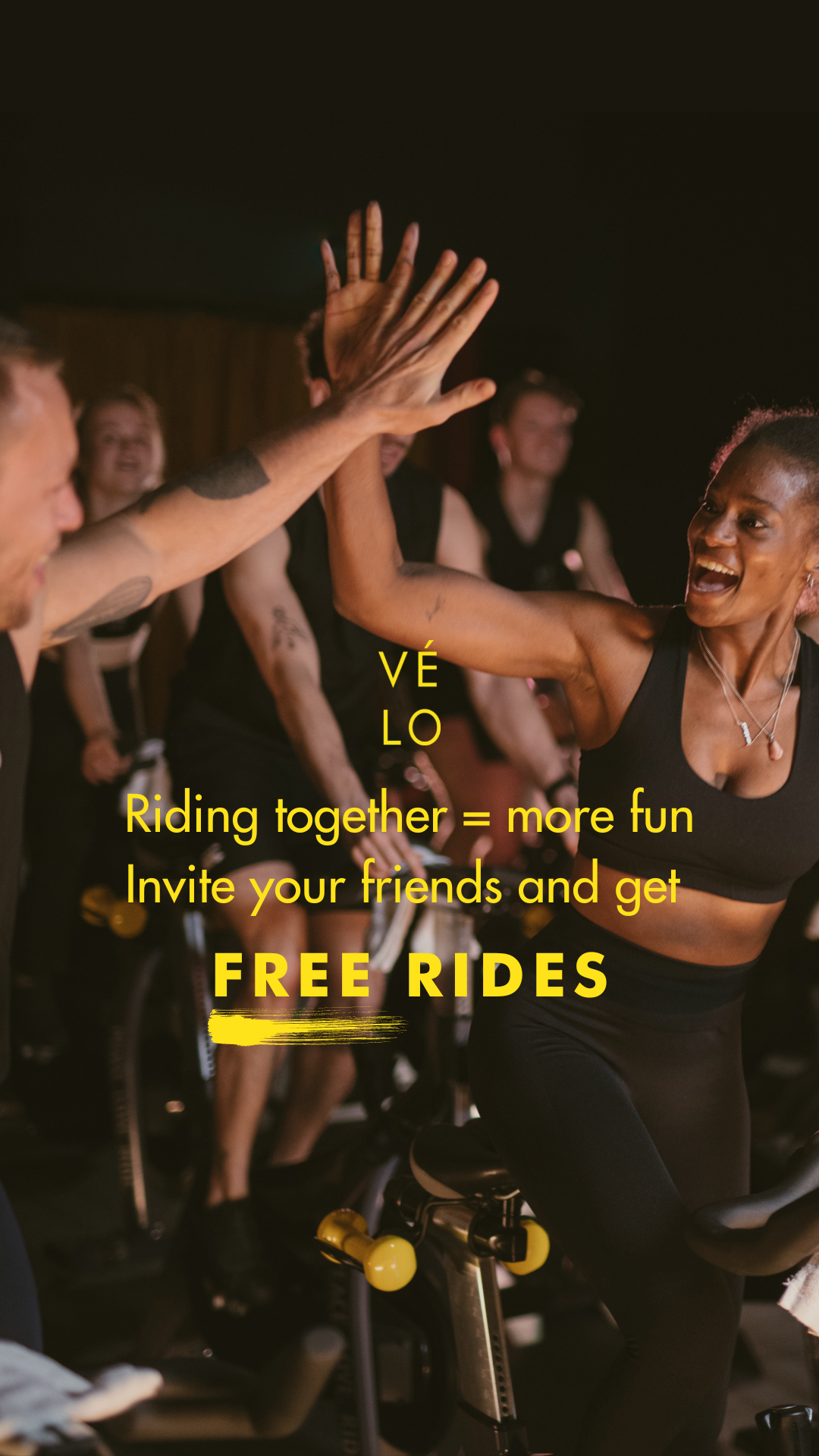 Invite friends & Ride for Free!
Invite friends & get free rides!
Introduce your friends to Vélo & get FREE rides!
#WINWIN - Because we are throwing in a 10% discount on our intro- pack for your friends!

So tell me, how does it work? 
1. Log in to your Vélo account, scroll down & click on "invite a friend" 
2. Share your referral link with your friends who have never been to Vélo before
3. Once your friends create a profile & ride 3 times with us, you get 1 FREE Morning Ride*
Let's get into action and welcome some new friends to our Vélofam!

* Your referral must be a new Vélo rider
* Morning rides are only valid during weekdays on rides that start between 7 am & Noon
* Friends who sign up without using the personal link do not participate in this referral campaign