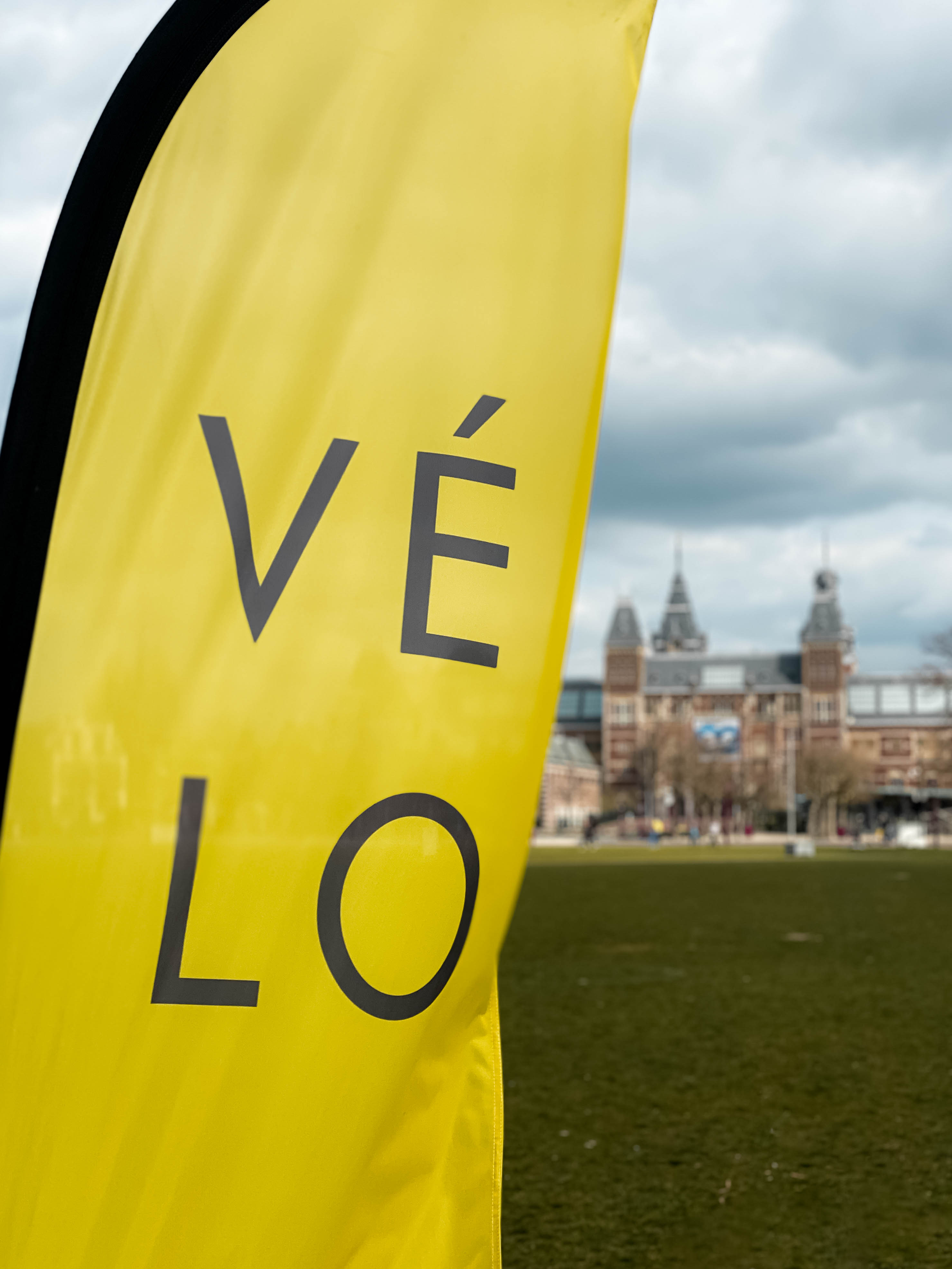 Vélo Outdoor - Spring Circuit
Join our Vélo Spring Circuit! A 50-minute outdoor workout by your favorite Vélo instructor, this time OFF the bike.
The word is out! We're bringing back our Outdoor Circuit 💛(remember those Summer times?) 

A 50-minute outdoor workout by your favorite Vélo instructor, this time OFF the bike. We're turning our Vélo rides into a full body workout where we'll be working on your cardio & strength with dumbbells, resistance bands and your bodyweight. Our TOP-instructors will make sure you get inspired and motivated. 

WHAT. TO. EXPECT?
You will be working on three stations:
Station 1: Sprints & jump rope exercises to work on your endurance. 
Station 2: Dumbbell and resistance-band exercises to strengthen and sculpt your lower & upper body muscles.
Station 3: Bodyweight plyometrics to keep that heart rate high.
We guarantee you two things: you will break a sweat and you will smile! 💛


HOW. TO. BOOK?
Booking your spot in our Spring Circuit is really easy:
Buy Vélo Outdoor credits on our website
Book your spot at location: Vélo Outdoor (When booking your spot through our website it looks the same as usual, so don't get confused by 'pick your bike number', consider this as 'claiming your spot'.)
It's also possible to book a spot through our partner Classpass - Search for: Velo Cycle Studios (Outdoor Circuit)
* Please notice: all previously purchased credits remain frozen on your account. These will be activated again when we officially reopen our doors for rides. 
LOCATION.
The Vélo Spring Circuit takes place at the Museumplein in Amsterdam. To make it easy for you to find us, keep the following in mind:
The meeting point for our outdoor classes are at Museumplein, the concrete part near Stedelijk Museum.
You recognise us on our reallyyy big Yellow Vélo Flag & an instructor with Vélo sweater 
We'll make sure you can find us! 💛
Groups are small, spots are limited and all covid regulations are in place. 
Book your spot now! We can't wait to reunite with our Vélofam again!
For more information: please take a visit to Vélo Outdoor FAQ page