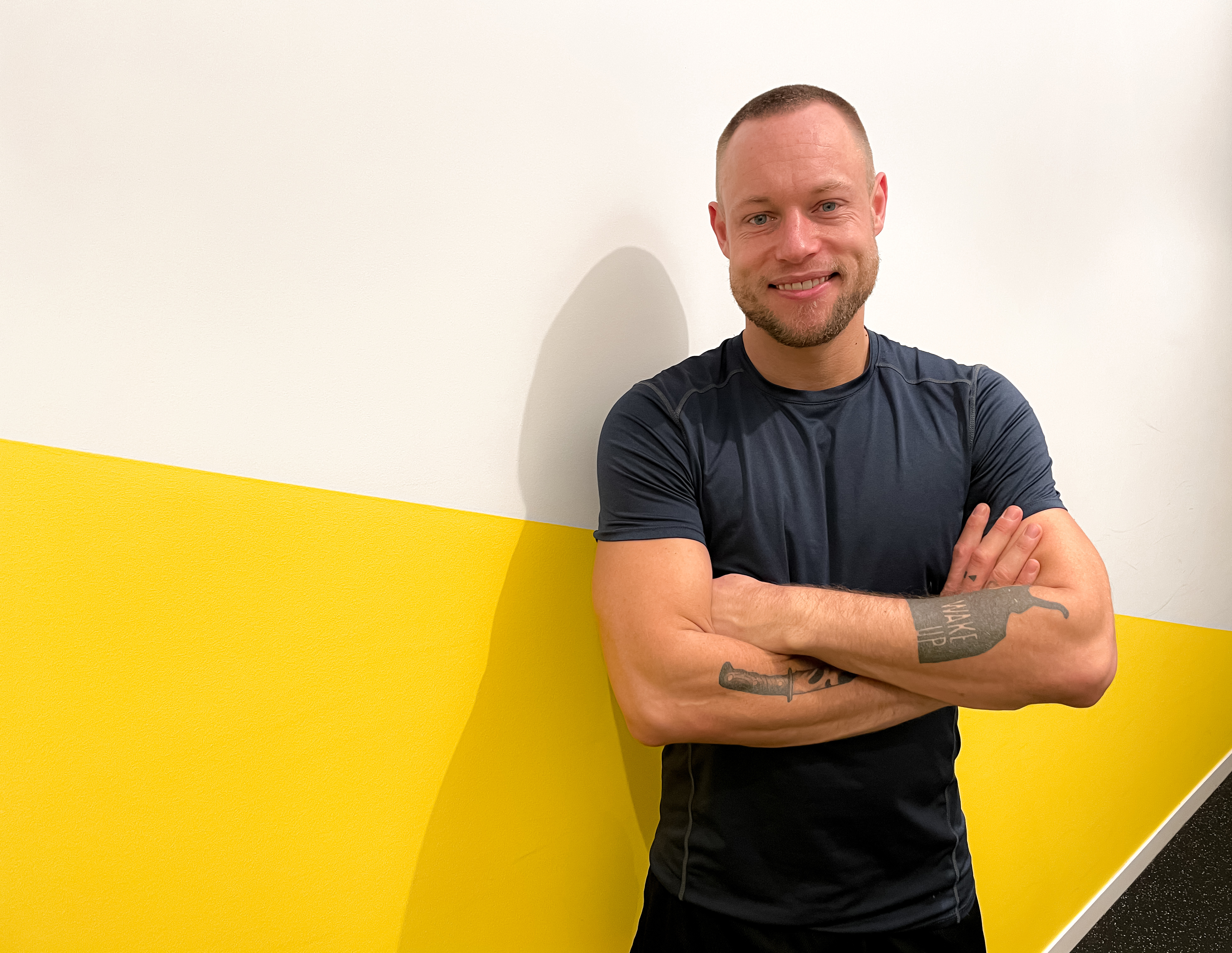 Tim's Daily Lockdown Routine
Want to know what Tim is doing these days?
This lockdown seems to last forever, right? We feel you! Our instructors miss you all so much and they feel the need to connect with you in a different way! That's why we asked our instructor Tim about his routine during lockdown. We are sure you will get inspired! 💛
At what time do you set your alarm clock? (Do you still do that even if you know you don't have to leave the house 😉)
I used to set my alarm clock at 9:00, although I never have to leave the house (even in regular times) because for my work I just need a laptop, a desk and a strong cup of coffee. But if I'm honest… that 9:00 slowly moved to 11:00. On the other hand: on these days I also work till late at night. 
What do you eat for breakfast/lunch/dinner? Do you make more time to cook meals for yourself now or less?
Almost always quark with fruits, some grains, honey and cinnamon. And while I wish I was taking more time to cook, I'm the laziest person you'll ever meet when it comes to food. I often make myself a quick salad or pasta. Plus, I even cheat with some fast food once a week. Live a little, right? :) 
What activities do you plan on a daily basis to keep that body moving? 
I'm trying to keep up with workouts by getting down and dirty in my basement: down there I have a couple of weights, resistance bands and two workout mats. Next to the __[Fit with Vélo](https://www.instagram.com/wearevelo/channel/)__ workouts on Instagram I do loads of body weight exercises and runs around the church I live next to. Plus, getting some motivation from my best friend David, plus having my Vélo workout buddies Harry and Jordy helps a lot. 
Have you developed a new hobby in lockdown? 
My work is also my greatest hobby, which is writing. I usually write and produce horror movies, but for this lockdown I decided to make a fictional podcast-series. Since April I've been writing the script of the episodes and we made a teaser which I'm super proud of. Another new hobby is trying to remix music and I've been figuring out this music software called Ableton. Loads of online tutorials and a bit of help from my friend Joonas, who's a Finnish techno dj. I'm still shit at remixing though, the other day I tried to pitch a Billie Eilish-song in an industrial techno beat and Billie ended up sounding like a squirrel. But hey, we all have to start somewhere and maybe I can share some of my 'creations' in my class someday without everyone going like: what the hell is this trash? 
What do you do for some YOU time in a day?
For some down time, I watch movies… A LOT of movies. As a filmmaker I have this feverish desire to keep up with whatever's out there. While I mainly make horror movies, my taste is all over the place: from the scariest shit to sappy romantic comedies and strong character-driven dramas. Plus, we have our small group of friends who come together (online) every week to watch the new season of Rupaul's Drag Race, which we all feel like is one of the few fun things that's getting us through these weeks. 
Do you dress normally every day or do you live in your sweatpants? 
I absolutely live in my sweatpants. Although I'll probably wear them most of the time anyway, unless I have a meeting. One of my good intentions for this summer's to get back to jeans at some point, but it feels like a heavy transition haha. 
How do you spend the weekend nowadays? 
During the weekend my door is normally always open for all my friends to hop over, which they do most of the time because I have the cutest place in the middle of the center. But for now we stick with watching Drag Race online! together! Sometimes I stay over with friends or go on walks with strangers on a date every now and then. You know... living my best city life. And I try to get in a workout at least once every weekend. 
What is your advice to stay positive and healthy during lockdown? 
My advice is to try and get in short-term goals that give you a feeling of satisfaction. Be kind to yourself while doing so. Everything feels so heavy and big right now, to keep your mind sane don't set your expectation levels too high and really enjoy the moment when you've reached one of these goals. These can range from promising yourself to work out every other day for an hour, to finish that book you've been dying to for 30 minutes every day or to call friends and family every day. Write down your small goals so you can physically check them off, it will give you the best feeling ever. Take it step by step and tell yourself that sometime soon everything will feel less heavy.