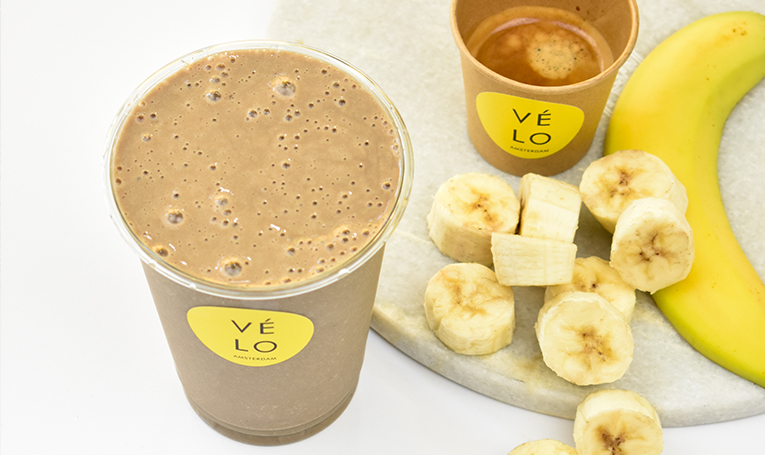 Thomas' ClassPass shake recipe
Join Thomas in making his shake!
This upcoming Saturday (Feb 6th) Thomas is taking over the ClassPass NL insta account. And a day with Thomas, means a day with a shake. That's why he's made his favorite Signature Vélo shake, with a twist! It's the Energy Tap Back with almond milk.
Find all the ingredients below, put it in a blender and enjoy. Or tune in this Saturday on @classpassnl insta to make it together with Thomas! 
Ingredients:
- 220 ml of almond milk
- a frozen banana
- 1 shot of espresso
- 1 scoop of vanilla protein (OrangeFit)